My mom named me Claire after my great grandmother and my dad added Annette because he thought it was funny. And no, I don't play the clarinet. I grew up in Southern California where my family spent much of our time on coastal beaches or ski slopes. I never went anywhere without a book and had library cards in several towns.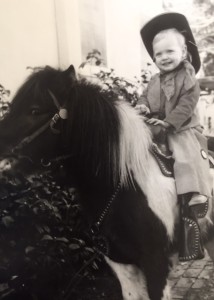 Besides reading, I loved to travel. As a young child, I traveled all over the west with my grandparents and their little trailer. Later I studied and traveled in both Europe and Mexico. I earned my bachelor's degree in Geography with a minor in Comparative Literature from UC Santa Barbara combining my interest in places with the stories of people around the world. I received my Master's degree in Library and Information Science from USC and became a children's librarian. My favorite part of the job was story time and it was only natural that I began writing and sharing my own stories.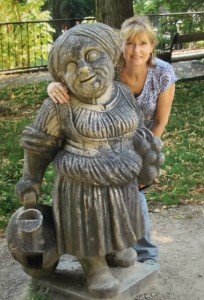 I moved with my husband, Michael, to Central California. We divide our time between the farmland of the San Joaquin Valley and the coastal region of San Luis Obispo County. After becoming a mom, I returned to school and earned my classroom and reading specialist credentials. I taught for many years (mostly as a reading specialist then kindergarten teacher). I also became a 4H leader (I LOVE goats). In addition to writing, I now work part time as a substitute teacher and volunteer helping out with special projects and field trips.
Here are a few facts about me –
• The first word I learned to read was LOOK. It is still my favorite word.

• I could spend hours watching hummingbirds. Or pelicans.
• My first job was in a bank basement sorting silver coins from those with copper. I was on the lookout for rare and valuable ones.

• My next job was selling Christmas trees. I've also sold fruit and vegetables at farmers' markets and roadside stands.
• I am a citizen scientist. Depending on the season, you can find me cleaning a beach, teaching in a pumpkin patch, or counting birds, bees, and butterflies.
• My husband and I have four children, two of whom were adopted internationally. My work as an advocate for children at risk has given me the opportunity to travel to many places around the world.

• I stop for food trucks – especially ones with grilled cheese sandwiches.
• My favorite dance is the "Hokey Pokey" because "that's what it's all about."
• I love visiting places where my favorite books are set.

• If not traveling, I spin one of the globes in my collection and dream of where to go next.

• All these things find their way into the stories I write for children. If you'd like to know more you can read my resume here.