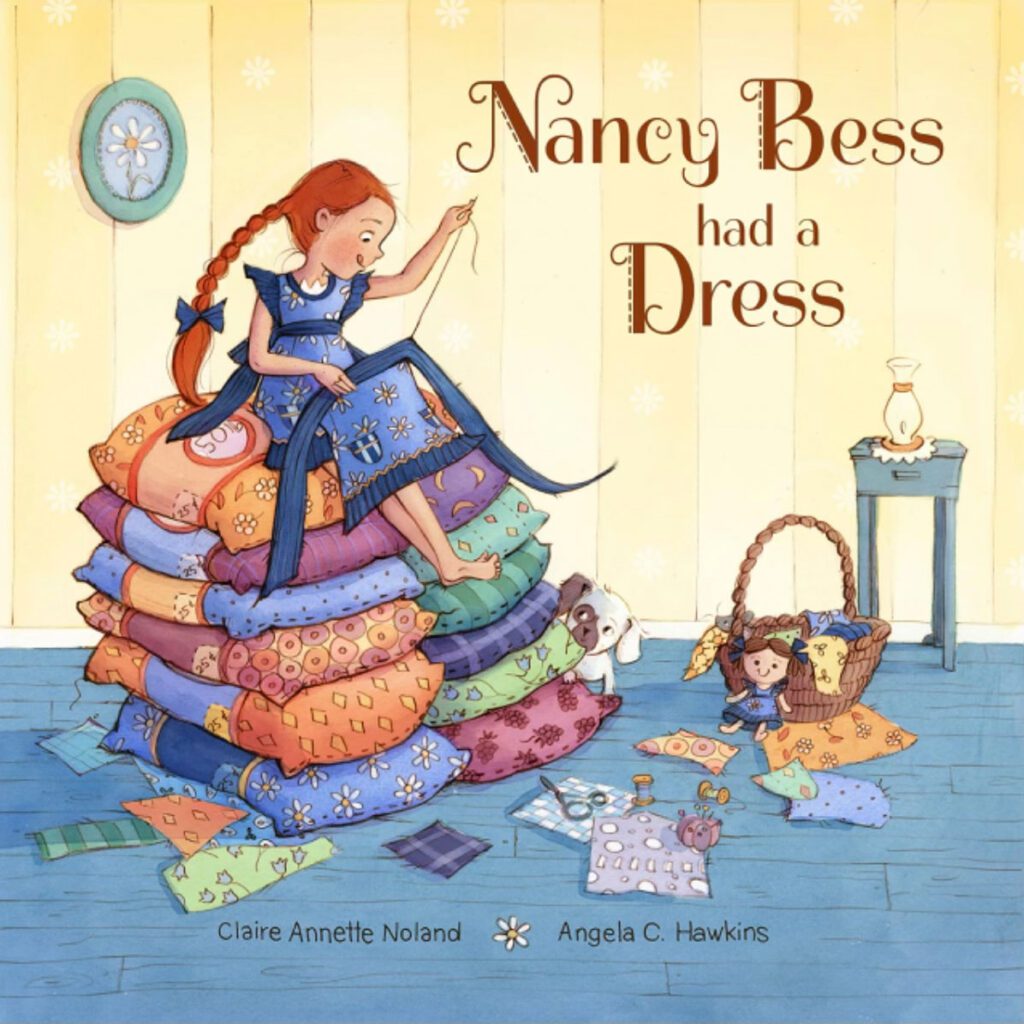 Illustrated by Angela C. Hawkins
Published by Gnome Road Publishing

Times are tough during the Great Depression and folks make do with what they have. Nancy Bess is thrilled to get a new dress made from a flour sack. But when Nancy Bess outgrows her dress, she makes it into an apron. But what does she make it into after that? Children will follow resourceful Nancy Bess as she repurposes the flour sack fabric and ultimately creates something truly special.